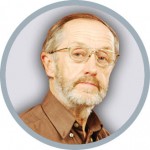 "We have a great programme lined up in traditional and digital photography as well as online, video and film recording.
There's also the opportunity to hire out the studio for special projects and events to individuals or groups. Along with some fantastic new courses and workshops coming up."
David Peace, Photomedia Arts Development Officer
Summerlee Photomedia Studio offers traditional and digital photography, moving image and digital music making facilities, classes, workshops and events.
From Saturday 15 January, Summerlee Photomedia Studio is offering a new program of affordable, weekly classes appealing to children, young people and adults of all abilities.
Weekly classes are OFF on the following dates:
Monday 14 – Wednesday 16 February
Monday 4 – Friday 15 April
Contacting us
If you're calling us on our 01236 632828 number, please leave your name, contact telephone number and note of the class on our voicemail and one of the team will give you a call back.