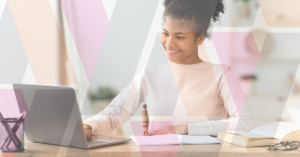 Term 3: Monday 7 February – Monday 28 March
£40 for 8 weeks
Mondays, 7pm – 8pm, Online
16 years+
This will be the third block our online creative writing class to share ideas, work in progress and enjoy penmanship in the comfort of your own home whilst being led by an industry professional.
Our writing professional is Matthew Knights – an experienced writer and creative writing tutor based in Dundee. He is the Artistic Director of Knights Theatre which creates contemporary plays about social history. He is currently running a creative writing group outdoors on Balgay Hill in Dundee and another on the Logie housing scheme as part of Logie 100 Project.
Contacting Us
If you would like to contact us for more information or to book a class, please call us on 01698 403120 and select option 2 (box office ticket bookings), or send us an email.